Chrome DevTools: A new experimental editor for layout editing
Last updated: 21st December 2018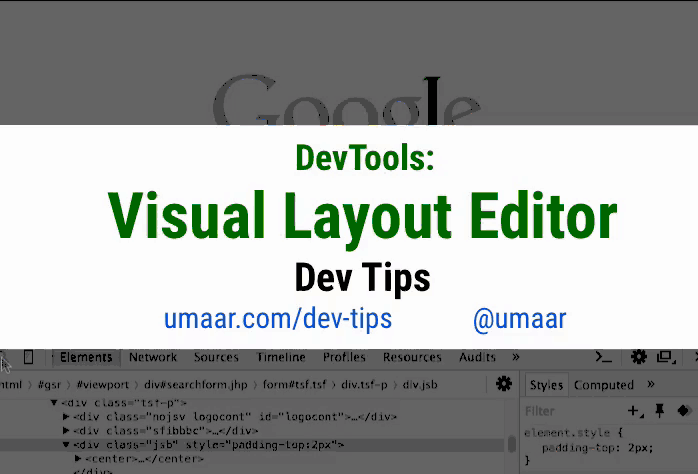 There's a hidden experiment in Canary DevTools called the Layout Editor. While things are likely to change, here's some information on what it does:
If you inspect an element, markers appear at the boundaries of it within the webpage.
If you drag the markers, they affect the margin or padding of the element.
The markers specify the current margin/padding value as you change it.
Warning: This is an experimental feature currently in Canary! Things are likely to change. Some experimental features are removed.