Chrome DevTools: Improved Audits in DevTools using Lighthouse
Last updated: 20th July 2020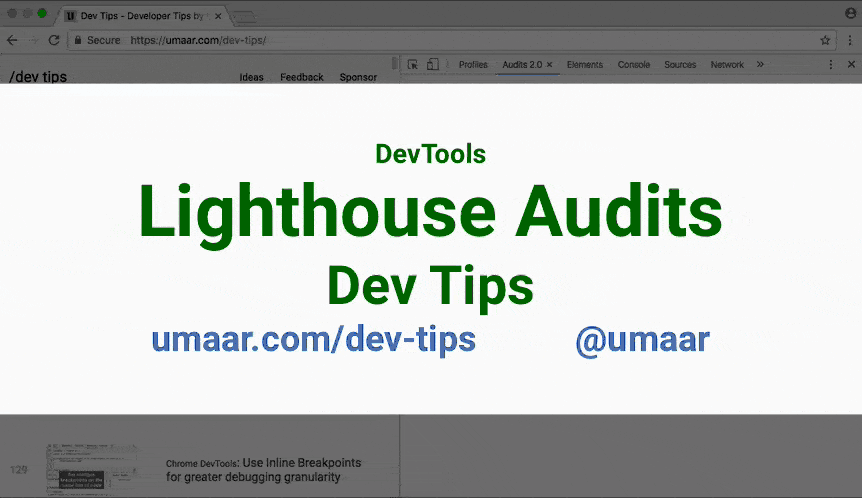 If you find my work useful, consider donating to help support the Dev Tips project. Thank you.
The new Audits 2.0 experiment makes use of Lighthouse without the need to install an extension. Tips and recommendations for improving your website are displayed within the Audit results.
Results contain contextual information and includes relevant URL resources where appropriate.
Update: Colour Palettes are in Chrome Stable!