Chrome DevTools: UI and feature enhancements to the Colour Picker and eye dropper tools
Last updated: 19th July 2020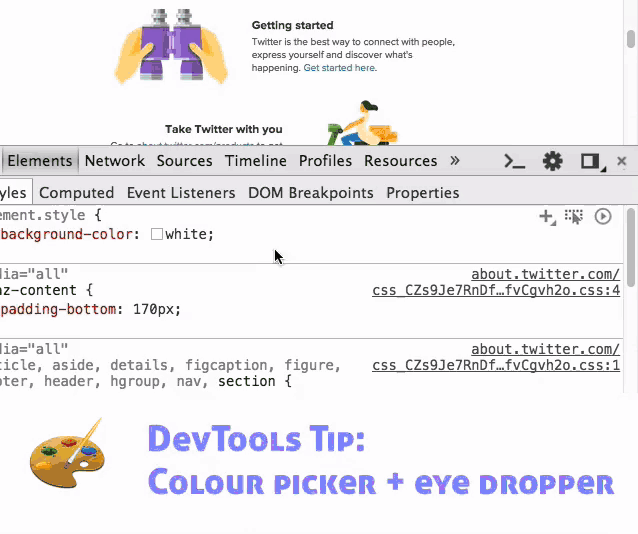 What's new
The colour picker tool in DevTools is getting an upgrade.
There's an eye dropper feature.
Simple interface to pick your colour including alpha.
Colour format switcher (hex, rgba, hsla).
Update
The the colour picker tool now has a contrast ratio feature.
This newer feature helps with accessibility and can indicate to you when your text colour contrasts poorly against the background colour. I've also made a YouTube video and article on this subject. Accessibility debugging in Chrome DevTools.