Chrome DevTools: Custom Network Throttling Profiles
12th August 2015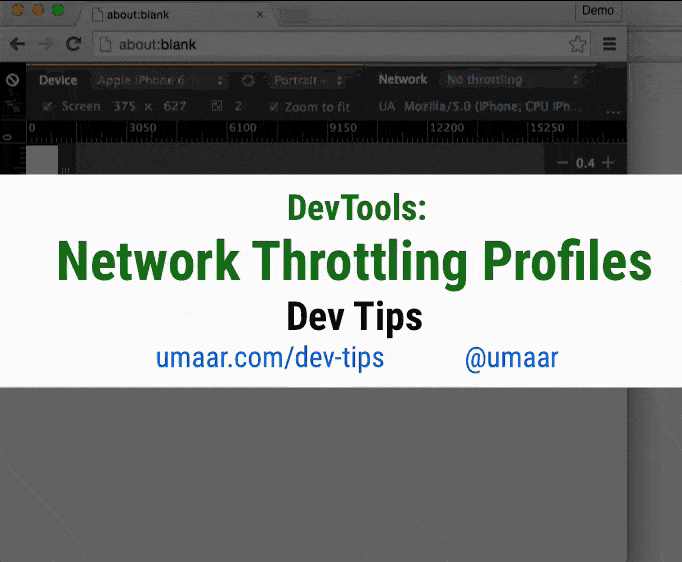 You can emulate network connectivity via DevTools with various connection presets such as WiFi or 4G. But now you can create your own throttling profiles. To do this:
Go to Settings > Throttling.
Select 'Add a custom profile'.
Enter a profile name, throughput & latency.
You can apply your new throttling profile via Device Mode or directly in the Network Panel.
Notes
Network throttling artificially limits the maximum download throughput (rate of data transfer).
Latency manipulation enforces a minimum delay in connection (RTT).