Chrome DevTools: Easily make recordings with the performance timeline
Last updated: 4th March 2021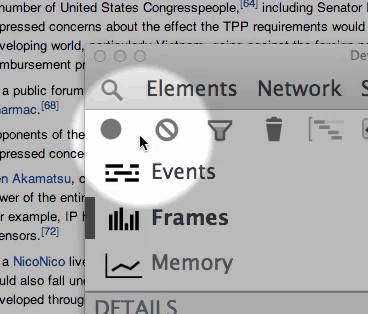 Introduction
When you need to perform a Timeline recording on Mac, try Undocking DevTools to a separate window so the record button is positioned closely to the portion of the page where you need to carry out an action.
How to use this feature
Use the shortcut Cmd + E to start and stop a recording.
Recording in this way keeps your recordings short and sweet, and it helps reduce extra 'noise' to the recording since you're not moving your mouse across the the page for long periods of time.