Chrome DevTools: Change your user agent to a predefined one or a custom one
Last updated: 30th July 2020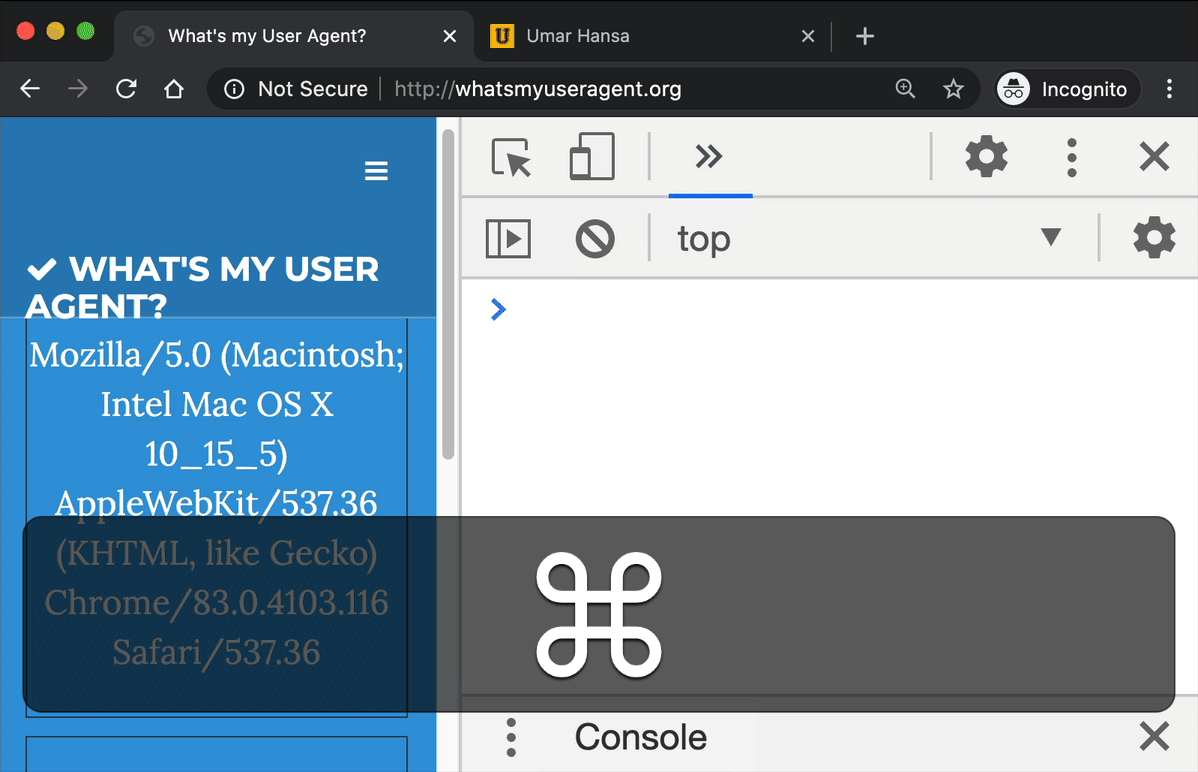 Introduction
You can set a custom user agent in the Network Overrides Pane.
If for example, a website changes its behaviour based on the user agent (a practice still used across the web today), you can debug such behaviour by setting a custom user agent.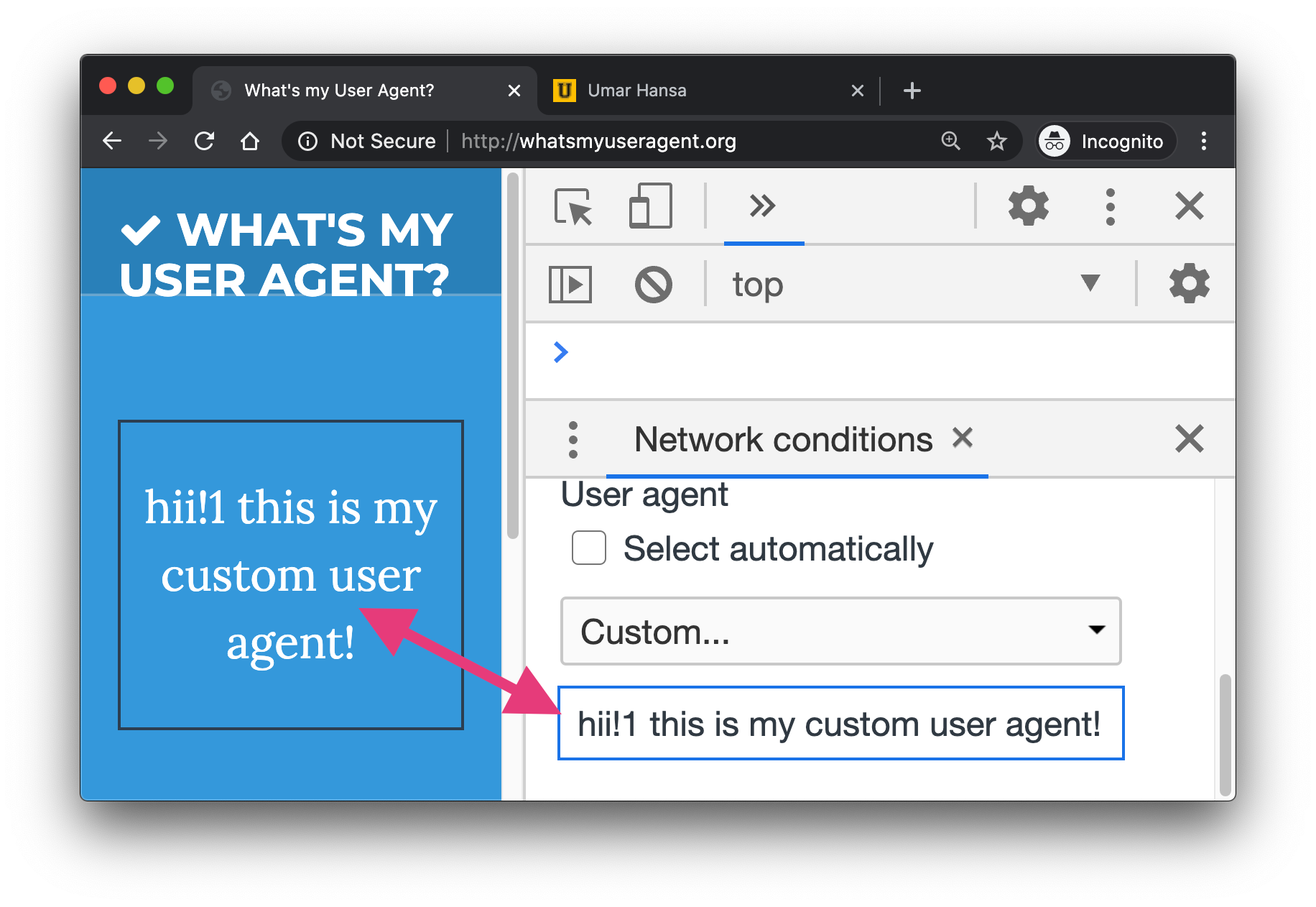 How to enable it
Select Show Network Conditions in the Command Palette (use Cmd + Shift + P to open)
Uncheck Select automatically in the User Agent section
Enter your custom user agent / or select from the predefined list of user agents
Predefined list
In case you are interested, here's the current list of predefined user agent types you can select from.
Android (4.0.2) Browser — Galaxy Nexus
Android (2.3) Browser — Nexus S
BlackBerry — BB10
BlackBerry — PlayBook 2.1
BlackBerry — 9900
Chrome — Android Mobile
Chrome — Android Mobile (high-end)
Chrome — Android Tablet
Chrome — iPhone
Chrome — iPad
Chrome — Chrome OS
Chrome — Mac
Chrome — Windows
Firefox — Android Mobile
Firefox — Android Tablet
Firefox — iPhone
Firefox — iPad
Firefox — Mac
Firefox — Windows
Googlebot
Googlebot Desktop
Googlebot Smartphone
Internet Explorer 11
Internet Explorer 10
Internet Explorer 9
Internet Explorer 8
Internet Explorer 7
Microsoft Edge (Chromium) — Windows
Microsoft Edge (Chromium) — Mac
Microsoft Edge — iPhone
Microsoft Edge — iPad
Microsoft Edge — Android Mobile
Microsoft Edge — Android Tablet
Microsoft Edge (EdgeHTML) — Windows
Microsoft Edge (EdgeHTML) — XBox
Opera — Mac
Opera — Windows
Opera (Presto) — Mac
Opera (Presto) — Windows
Opera Mobile — Android Mobile
Opera Mini — iOS
Safari — iPad iOS 13.2
Safari — iPhone iOS 13.2
Safari — Mac
UC Browser — Android Mobile
UC Browser — iOS
UC Browser — Windows Phone