Chrome DevTools: Copy and extract all the CSS for an element on the page
9th August 2019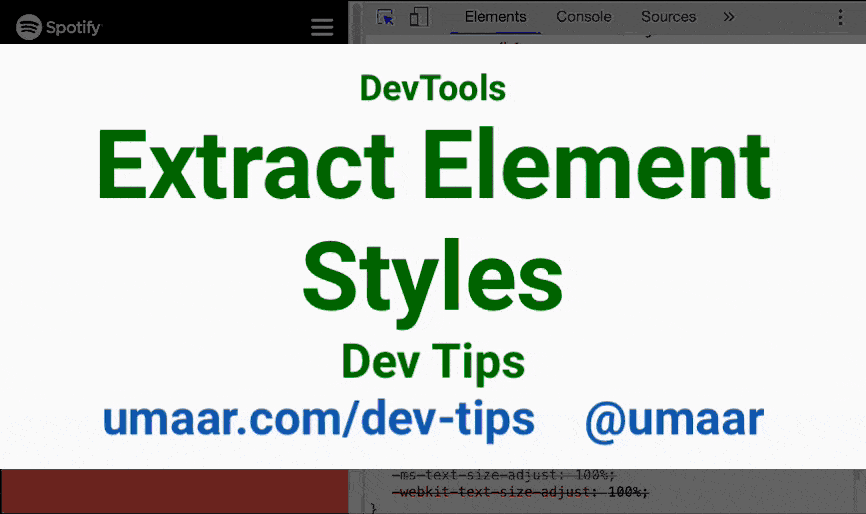 Dev Tips is back! We hit a significant milestone with Tip 200, I'm grateful for your positive feedback!
You can now extract all the CSS for a selected element. To try this out:
Right click on a DOM node in the Elements Panel
Select Copy > Copy styles
This feature is especially useful as CSS can often be scattered across many selectors, which makes extracting exactly what you need more of a challenge. The Copy styles feature does the hard work for you, and it will even include custom CSS variables, if any have been defined.