Chrome DevTools: Throttle your CPU and network with Lighthouse audits
Last updated: 19th July 2020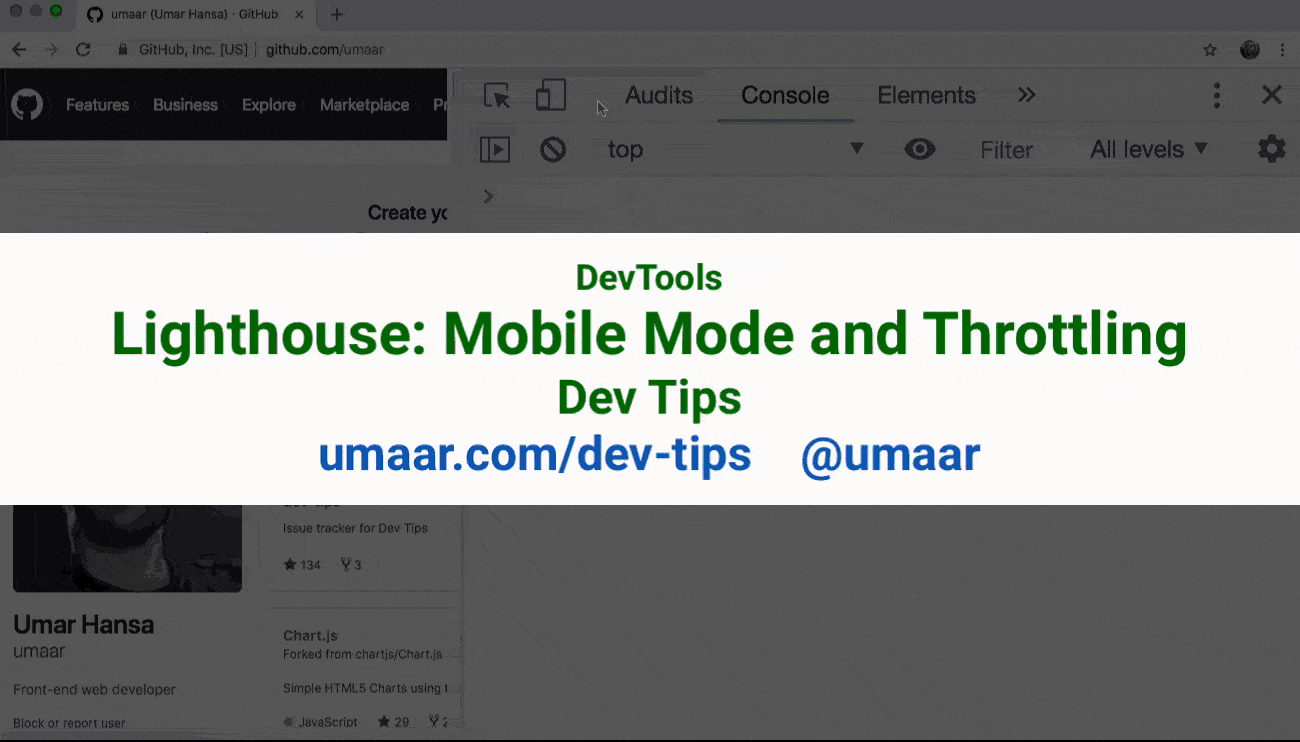 Your DevTools performance audits (Audits Panel) can now benefit from realistic constraints such as:
📱️ Mobile device emulation
⏪️ CPU throttling
🌍️ Network throttling
Consider the following: In the past, your audits would use the full capabilities of your high-end device. Now, your audit results can better align with users who browse your website on low-end/mid-range devices.
In addition to these features, Lighthouse has been evolving and now provides highly detailed reports and explanations for recommendations.