Chrome DevTools: Capture full sized screenshots without a browser extension
22nd June 2017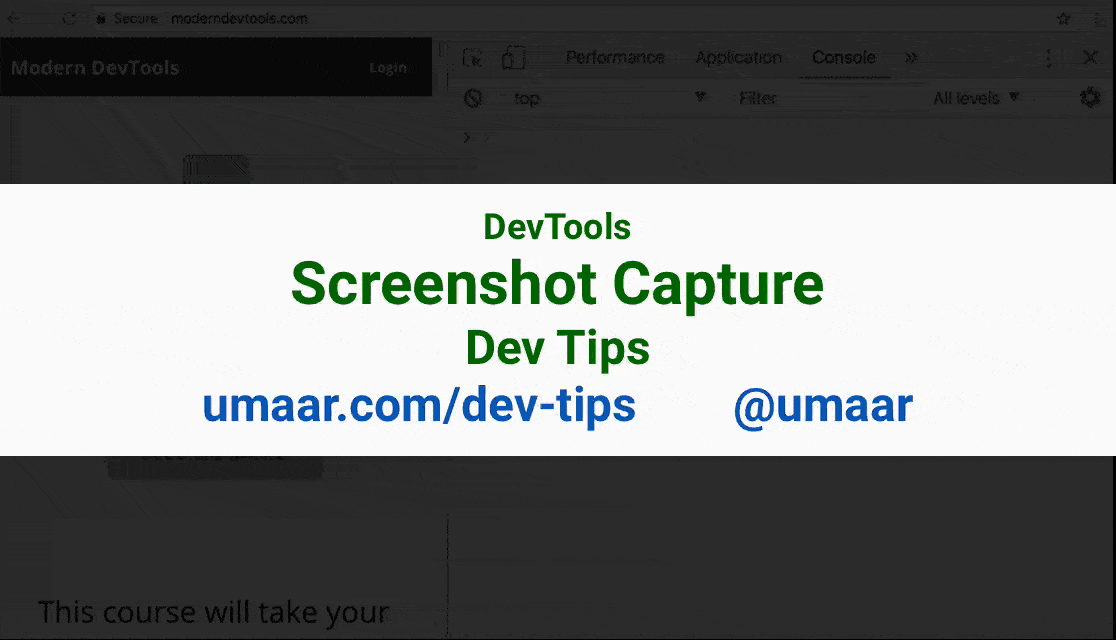 You can type in screenshot into the Command Menu (shortcut: Cmd + Shift + P) and select one of three options:
Capture full size screenshot
Capture screenshot
Capture node screenshot
The "Capture screenshot" option will download an image of your website based on what is in the visible viewport.
You can also trigger device mode, and for example emulate an iPhone. The screenshot you capture matches the exact device dimensions of the iPhone.