Chrome DevTools: Edit Sass variables and more with Sass compilation in DevTools
13th May 2016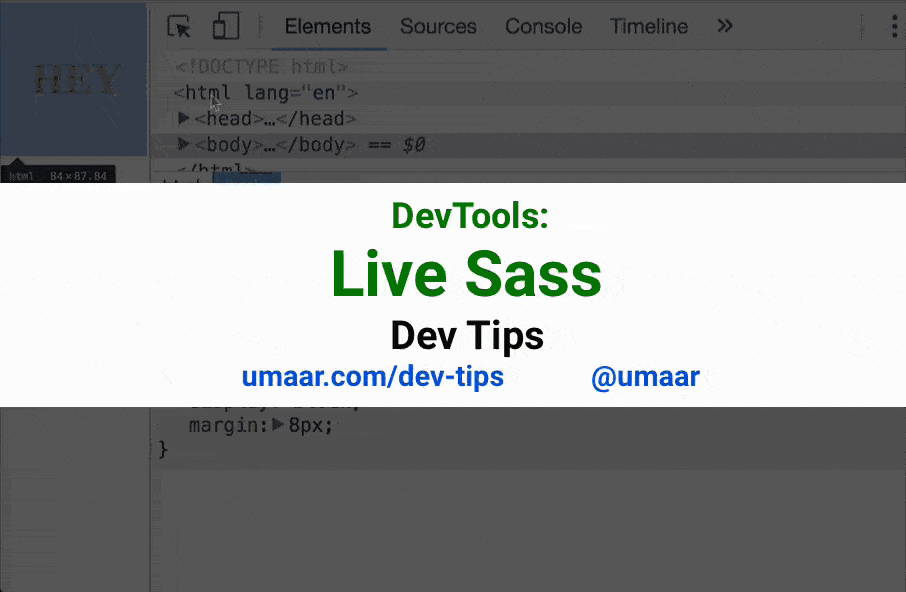 You can enable the Live Sass DevTools experiment and edit your Sass code directly within DevTools, to see the results on your web page immediately. Changes you make in the Styles Pane are reflected in the Sass file, even if you are utilising Sass specific features like variables.
If you change a Sass variable within DevTools, no page reload is needed to visually see the update.
You can also set up Workspaces in DevTools to have your Sass changes persist to disk.